Road Racing – Summer
There are plenty of options to look for during the summer as far as Road Racing is concerned that are all ran by local clubs in association with either T.L.I. or British Cycling. These have to be entered officially through the respective organisations and is the riders responsibility to manage and book races, please refer to the How To Enter page on our Racing Menu and look for T.L.I. and British Cycling to get you started.
For Local Road Races in the Evenings during the race season, suggest to use the two links below to review which ones are closest and suite best, also speak with other Warrington Members to see what they are racing in.
Click the TLI badge, then go to Event Calendar to review what TLI races are available: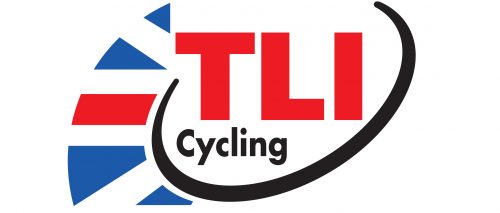 The British Cycling Link takes you to the search page: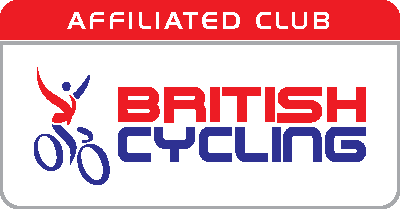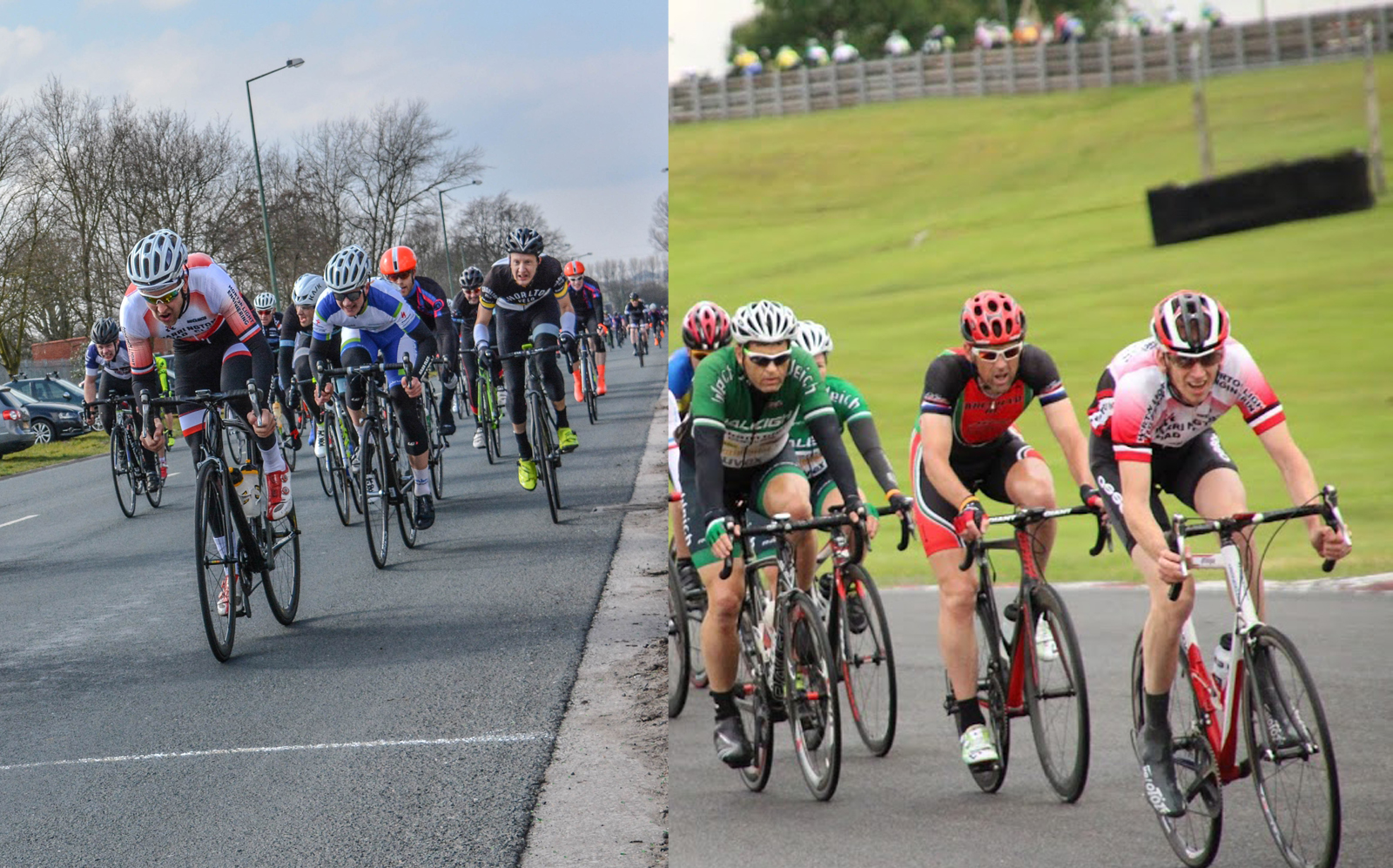 Paul Gibson (left) and Mike Jones (right) in evening races.
Evening Crits (Criterium)
A criterium, or crit, is a bike race consisting of several laps around a closed circuit, the length of each lap or circuit ranging from about 500m to 1500 m. These are the most popular and local Crit Circuits all available to Enter through the British Cycling web site, you'll need to be a British Cycling Member to enter and search for your local events as appropriate. Some of these are also available on Weekends.
Tameside Cycle Circuit, Ashton-under-Lyne OL7 9HG Worth looking at this link: Race at Tameside & Enter Via British Cycling.
Litherland Sports Park, Liverpool L21 7QZ
SALT AYRE SPORTS CENTRE – Lancaster – Events available through the Year. Lancaster LA1 5JS
UCLAN Sports Arena – Thursday Crits from April To August. Preston PR2 1SG.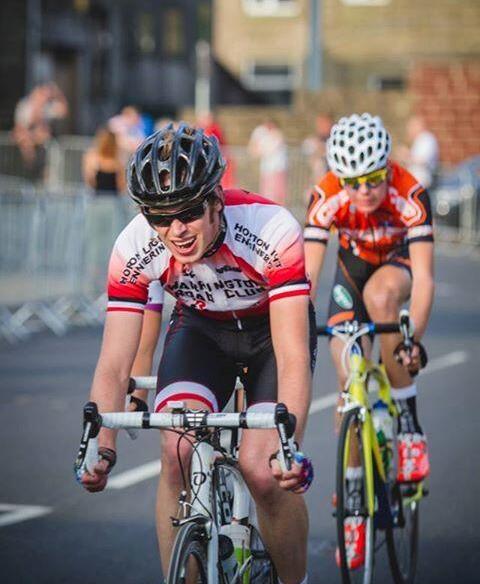 **REMEMBER NOT TO FORGET YOUR BRITISH CYCLING MEMBERSHIP CARD**
Local Time Trials – Summer Events
There are local time trials available each week throughout the summer over a 10 mile distance, and as Warrington Road Club are affiliated with Cycling Time Trials, our riders will be able to ride in these events. The clubs organising the events will have rider preference to their own riders, however you'll usually get a ride. We would suggest to arrive early on those warm summer nights when the wind is low.
The most local and popular with our riders are as follows:
Wigan Wheelers – Rainford – Course D10/1 – 10 Mile TT (Tuesdays)
Seamons Cycling Club – High Legh, A50 10 Mile TT – 10 Mile TT (Wednesdays)
Frodsham Wheelers & Runcorn CC Club 10 Series, D10/36 – 10 Mile Thursdays
Weaver Valley CC – Shakerley Mere, Knutsford – 10 Mile TT (Wednesdays)
For further details on local time times, you can search on the Manchester, Northern and Liverpool district sections of this link and you'll find what is available to race on locally in the evenings around our district.
Click this CTT Link below to take you to the local club search: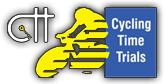 An entry fee will be required of course which supports the local clubs to run these races, please go to their web sites for further information, or ask a member of Warrington Road Club for further advice.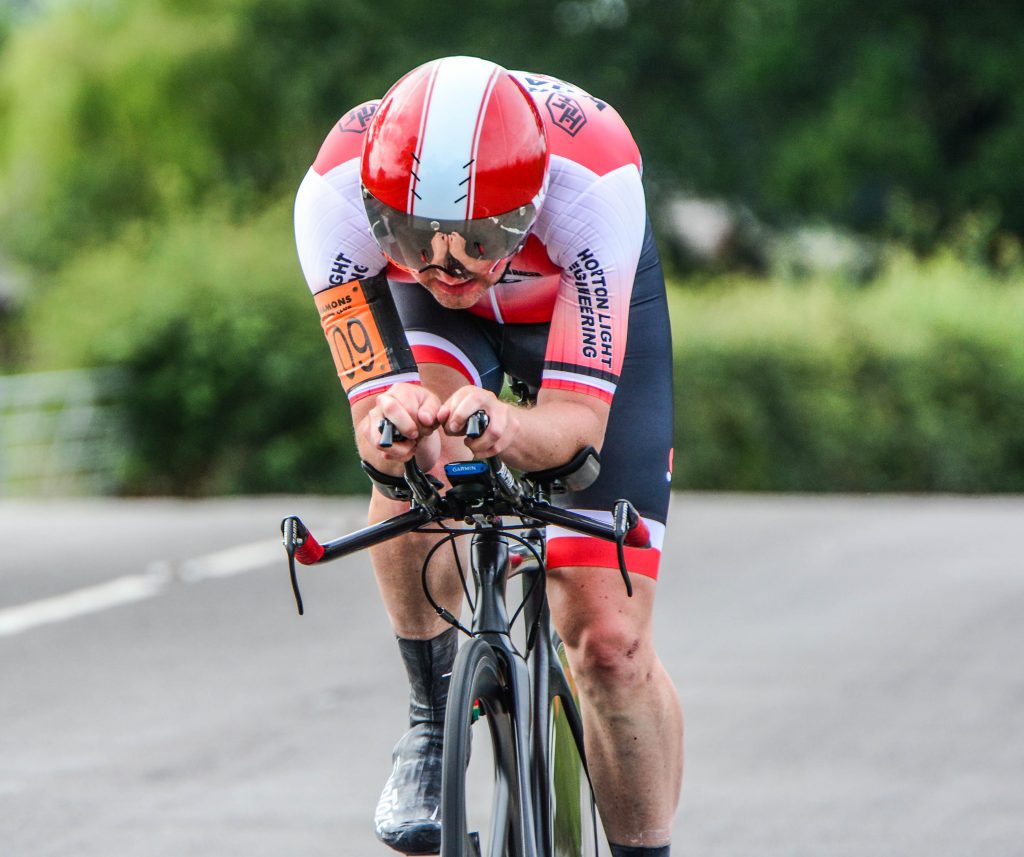 Next Page:
Click the Club badge Below to go back to the Home Page.