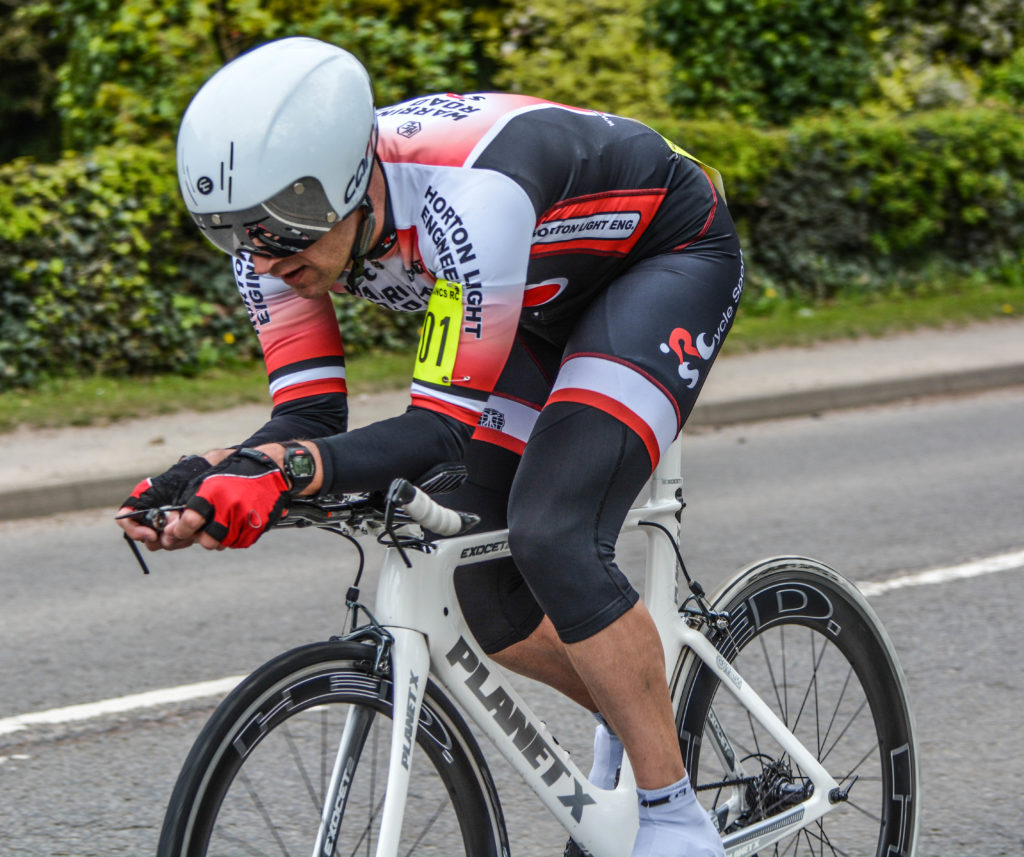 Warrington Road Clubs first Open event of the year (Harry Barker Memorial 50 Mile Time Trial) ended in success with the Fastest Team award going to the Warrington veteran riders Steve Hilton, Steve Hankey and Dave Fox combined times being faster than any other club in the open event.  On a warm but windy day, the teams combined time was 06:05:10 the fastest being Steve Hilton (01:57:12), then Steve Hankey, (01:58:20) and Dave Fox (02:09:38).  Each rider has started the season well with, Hilton clocking the fastest 10, 25 and 50 times in the club so far, Hankey is his best form in a couple of years with 6 top 10 finishes in time trials and Fox also started with good TT time and a 6th place in the recent Steve Jones Memorial Road Race.
** Correct at the time of writing…
In the recent National TLI Closed Circuit Road Race Warrington Road Clubs riders also had some good finishes with Paul Gibson (age 40-45 Cat B Lymn) placing 5th winning the bunch sprint and Rob Done (age 45-50Cat B) finishing 9th in each of their respective National Age Categories.  Rob has also placed well this season with other closed circuit races finishing 3rd and 6th in the same week at the Litherland and Tameside crits respectively.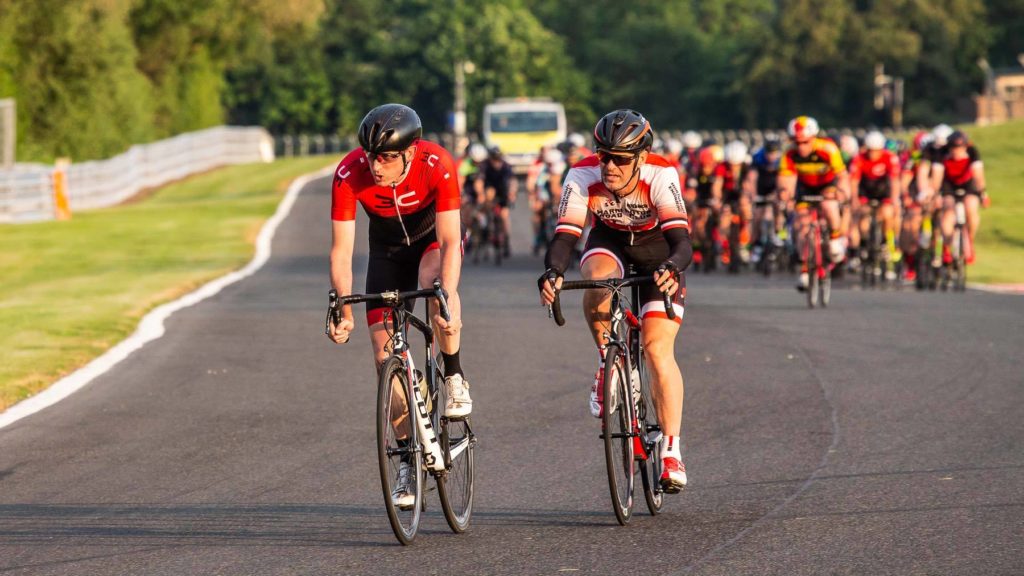 Ken Dorrington and Malcolm Horner have also returned to racing this year after 20 and 10 years out respectively, Malcolm back to winning ways winning his age category (50-59) at the 10 Mile Time Trial in Ribble Valley Crossroads Care 10TT in May with a 22:35.  Dave Friend scored a new PB in the recent Manchester and District 25 Mile Championships with a 01:07:28 and Ian Haddock fastest Warrington rider on the same day finishing with a Course PB of 00:56:21 finishing in 12th place over all.  With Mike Wilson, Carl Johnson, Warren Giddins, David Wright, Joe Bennett, Phil Bracegirdle, Simon Ashton, Mike Wilson, Gary Scott and Matt Bell all racing this year in Open Time Trials and Road Races, this should prove to be a another positive year for the local racing club.
This report also featured in the Warrington Guardian:
CLICK FOR WARRINGTON GUARDIAN REPORT…
Best Pictures from Racing This Year Below on Flickr, many thanks to all the people who spend the time adding these on line for us, Ellen Isherwood, Kel Palmer, Adrian Japp, Robert Riley etc
You can tab across the photos on this page or click the photos to go straight to FlickR and review in more detail.
Report as provided in the Local Paper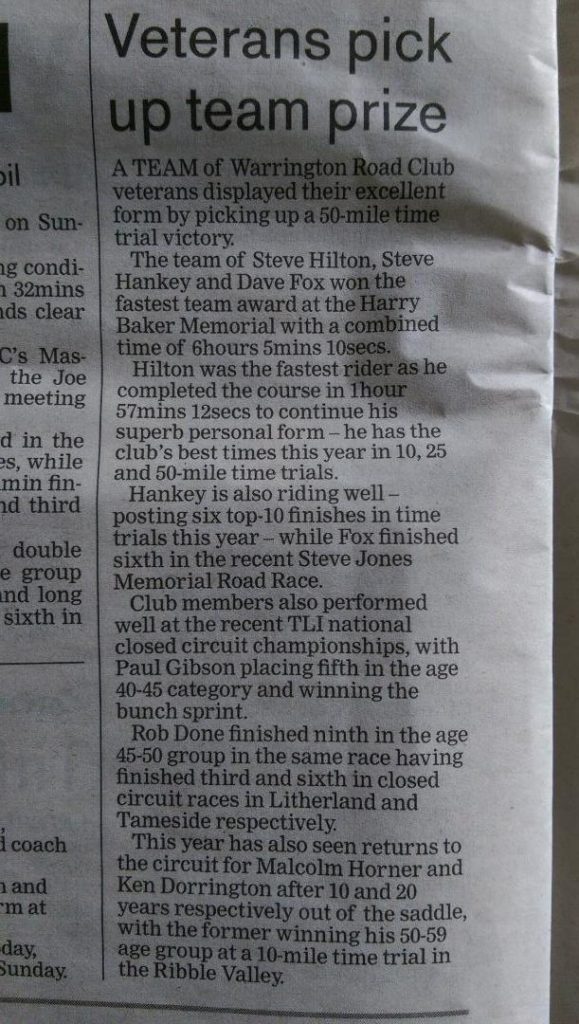 For all of this years Time Trial results, they are posted on the web page on the results page: