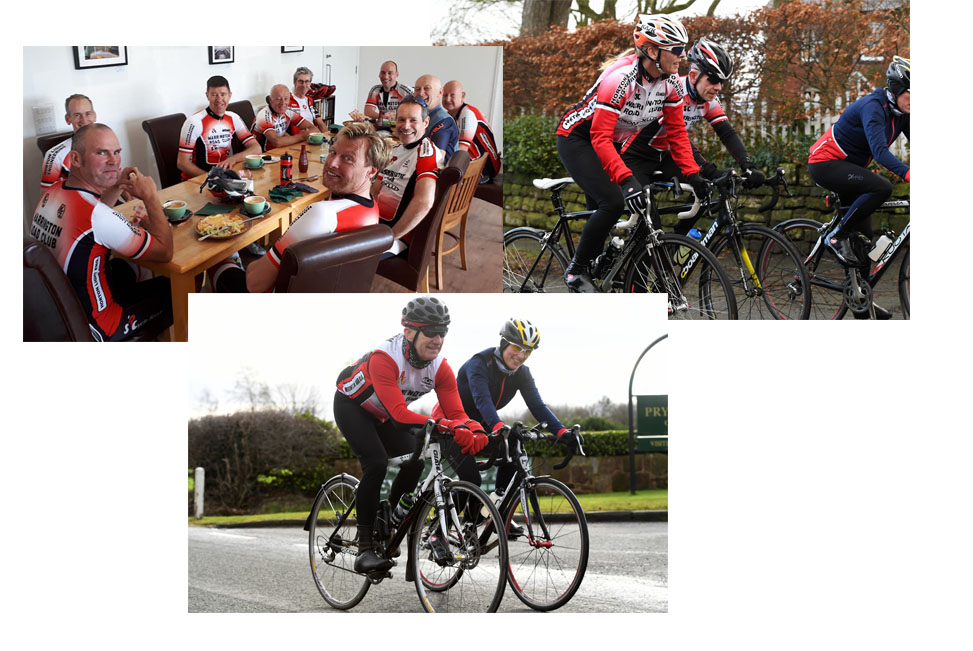 Sunday Club Run
We meet at the Cenotaph at Bridgefoot in Warrington Town Centre directly underneath the Union Flag Pole on Sunday mornings and we aim to leave at around 09:15.  If you're out for the day, it's generally between 70-100 miles depending on weather, the time of year, or perhaps tired legs of riders who have raced the day before.  If you are out all day, you can be back between 15:30 and 17:30 depending where you have travelled from, and also depending on the weather and how many times we stop for coffee and cake!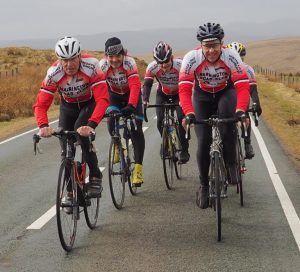 Some people can't make it out all day so do a none stop ride and get home for 12:00-14:00 (approx. 55-75 mile).  We all set off together in the same direction and ride together, the full day riders will keep heading towards to the planned cafe stop, whilst the half day riders will split off in order to get back home in time.  These rides can average in speed from anywhere between 17 and 19mph over the day depending on the terrain and conditions and the riders who are on the ride.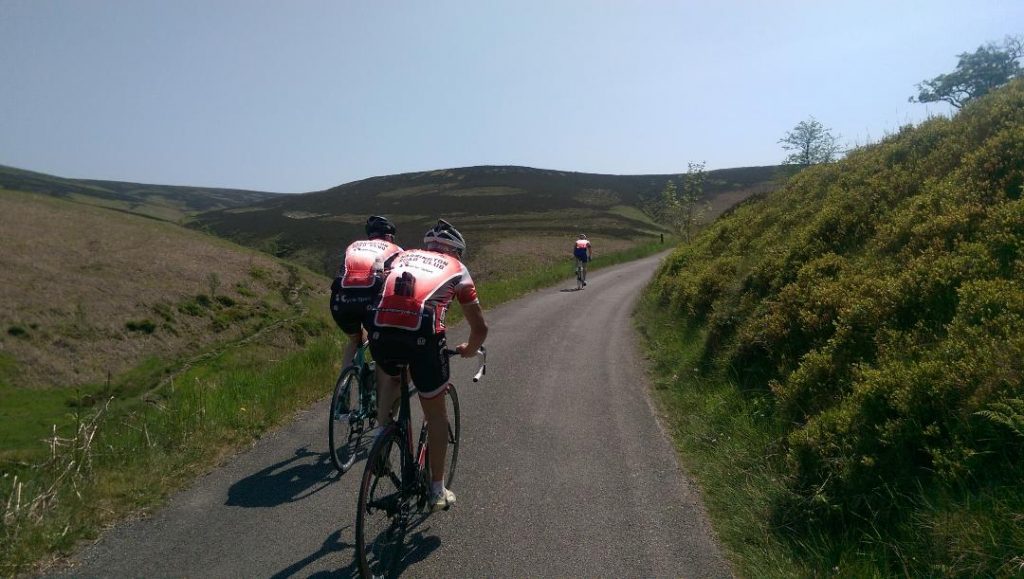 Remember, if your worried about the pace of the rides, the further back in the group you position your self the more energy you save, so position yourself in the group as appropriate to your standard.  The pace will always be judged fairly on who is out on the day of the ride.  We don't really publish the route of the rides prior to the day due to possible changing weather conditions.  We decide on the day where we go, so turn up and the experienced riders will make the required suggestions for a ride.  No club leaves anybody behind in the middle of nowhere on a social ride, it just isn't done, so don't worry about that either.
For further clarification, the meeting place is known as Warrington Memorial Monument on Google Maps.
 Sunday Meeting Point

 Wednesday Club Run
Set up many years ago by club members Trevor Horton and Johnny Atkinson, the club do a steady ride to 2 Mills Cycle Cafe on the other side of Chester.  We meet at the old Sutton Weaver Swing Bridge on the A56 towards Frodsham (where the A557 meets the A56 and goes over the River Weaver.)  We meet at 10:15-10:30am and leave at 10:30am prompt, we have  2 x Stops, one at 2 Mills and another on the A49 before everyone splits up and goes home, and you could expect to be back home from 15:00 to 16:00 depending where you live.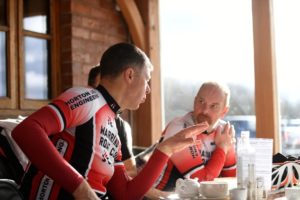 Please let us know if you are interested in this ride and we'll put you in contact with the people who go on these rides.  These can average in speed at around 16-17.5 mph over the day depending on conditions and also determined by the riders on the ride.
Wednesday Meeting Point 
We leave at 10:30 prompt, no messing about, you need to be on time.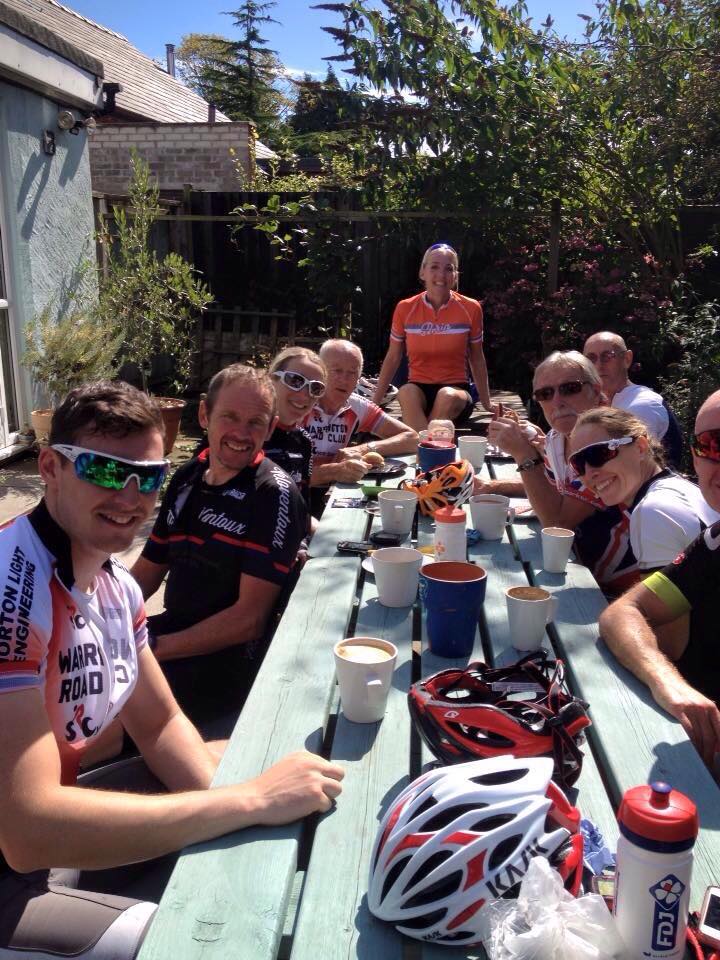 If you haven't been on a club ride before, here are a couple of videos you can watch to get a good idea of how they work.  Remember, if you're worried about the speeds, if you are sitting further back in the group, you can save up to 20% or more in effort as you get pulled along by the draft from the riders in front.
How to ride in a group (1)
How to ride in a group (2)
In the interest of your own safety and well being, Warrington Road Club rule is for

all riders

 to wear 

approved safety helmet

s on all our group rides. Your helmets should not have been involved in a crash impact.
All riders are reminded that they are responsible for their own safety; individuals take part in any group activities at their own risk. We strongly urge all riders to obtain appropriate 3rd party insurance as a minimum. It should be noted that no liability shall be attached to Warrington Road Club (including its officials and members) for any injury, loss or damage suffered.
Next Page:
Click the Club badge Below to go back to the Home Page.