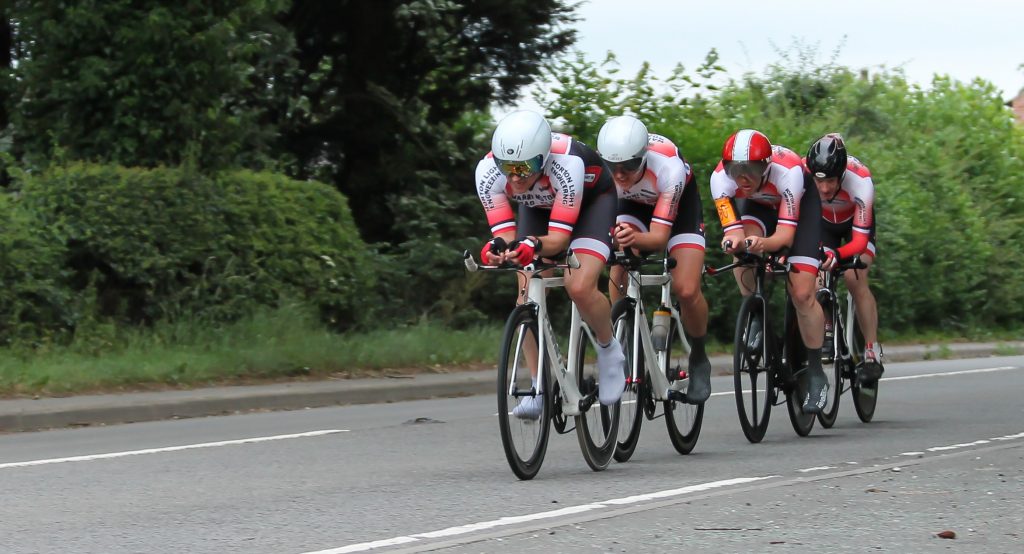 Warrington Road Club Organised Races.
Warrington Road Club organise Four Open Time Trials and One Open Road Race each season which are available to enter for any member of a club affiliated with the Cycling Time Trials (CTT)or The League International (TLI) respectively. These involve our members as volunteers organising and arranging these events for riders anywhere in the UK.
Harry Barker Memorial – 50 Mile Time Trial
Currently organised at the end of May, this is our first event of the year and is in memory of Harry Barker who was one of the founding members of Warrington Road Club going back to 1923. This is an individual time trial (ITT) where each individual cyclist races alone against the clock on a rolling terrain on the Cheshire roads in a circumference of Jodrell Bank south of Knutsford. We accept up to 120 riders in the race and there are various winners' categories to compete for. This is run in association with Cycling Time Trials (CTT) and the Veterans Time Trials Association (VTTA). The last rider associated with Warrington Road Club to win this event was our Club President Glen Longland in 2007, pictured.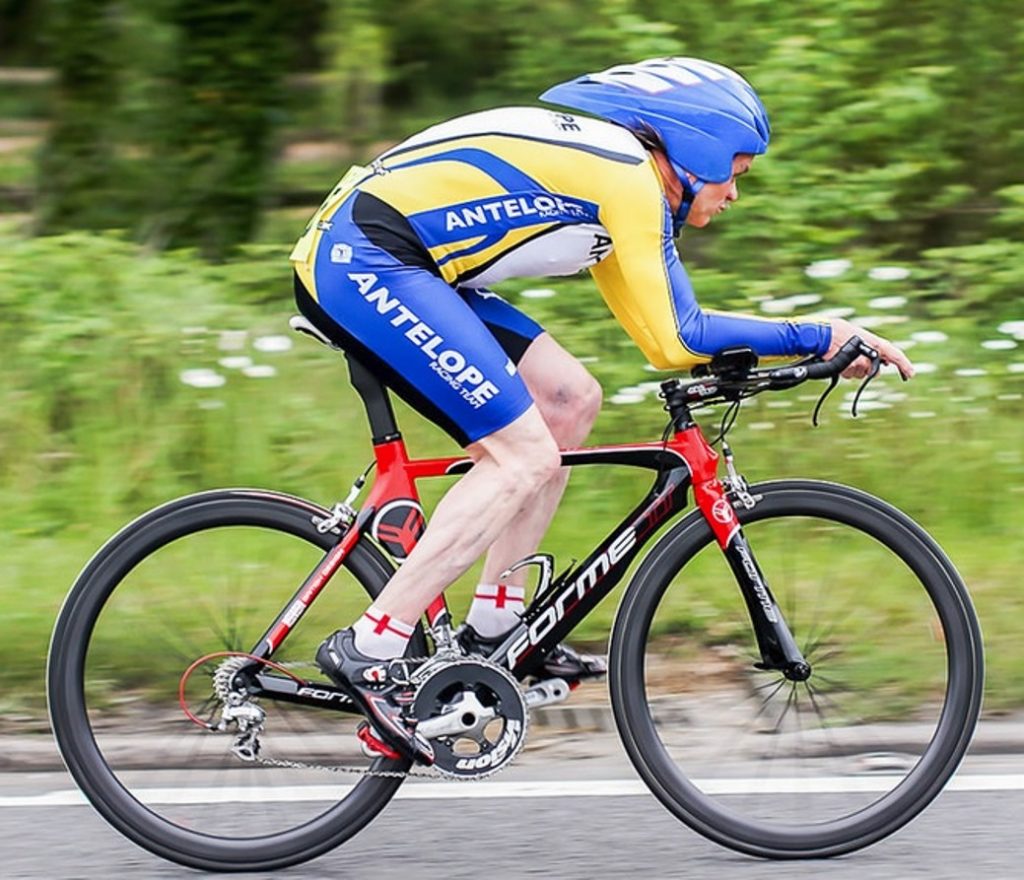 Below will be more of interest to our own club riders, and potentially others. This is an old "video tape" recording of the Harry Barker 50 Mile TT – 50th Anniversary Event. Many club riders feature as well as other people you may or may not remember. Winner on the Day, Andy Wilkinson!
25 Mile Four Up Team Time Trial.
One of the most eagerly anticipated races of the year within the North West for Amateur clubs is Warrington Road Club's 4 Man Team Time Trial where teams of four set off at4 minute intervals and compete against the clock to see who has the fastest team at the end of the race. We believe this is one of the best time trial events of the year and it attracts teams throughout the UK to compete in the 25 mile event held in the roads south of Knutsford. Teams made up of all men, all women and mixed teams compete in this annually and it is run in association with Cycling Time Trials. Pictured in Warrington Road Club kit are Steve Hankey, David Wright, Paul McGowan and Ian Haddock before the event in 2015.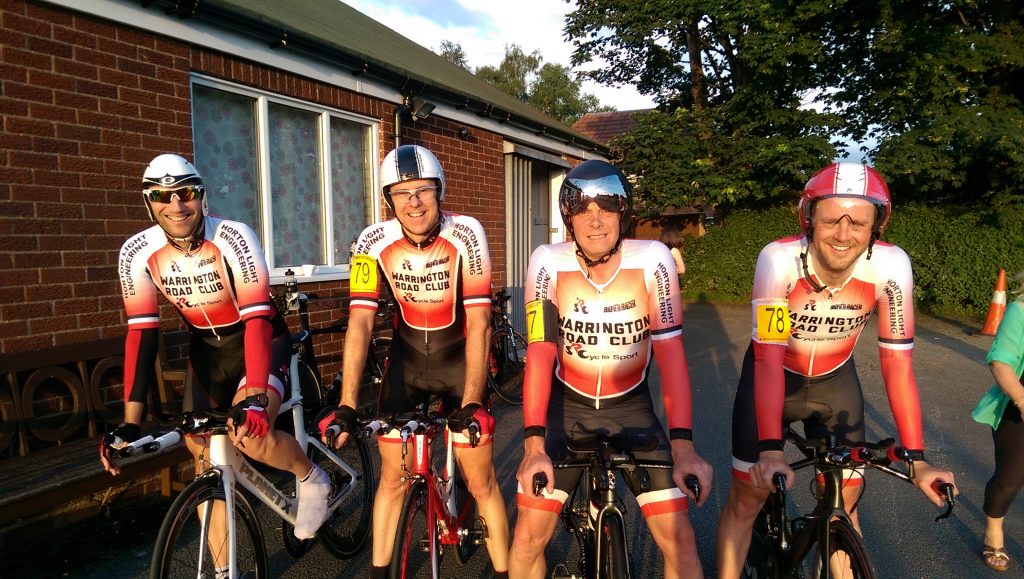 Derek Devonport Memorial Road Race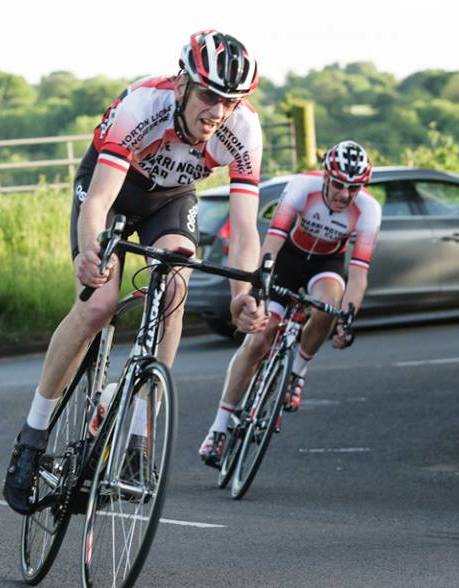 This is our Road Race run in the memory of our former member Derek Devonport who was a member of Warrington Road Club for many years and was heavily involved with many club events, activities and even organising National cycling events. This race consists of two or three races split in to age categories in association with The League International (TLI). The race consists of about 3 and a half laps of a course just over 10 miles long in a circumference of the Great Budworth area of Cheshire.
Ron Spencer Memorial – 25 Mile Time Trial
Ron Spencer, a former lifelong rider, Chairman, President and an active part of the cycling community, this race is dedicated to the memory of Ron every year. This is a 25 mile Open Individual time trial in associate with Cycling Time Trials. Held in south Cheshire every July, it also incorporates the Ron Spencer Trophy for the fastest Warrington Road Club Rider on the day. David Wright was the first club rider to win this club competition in 2012 and it has since been won by current Club Record Holder for this distance, Steve Hilton, pictured below.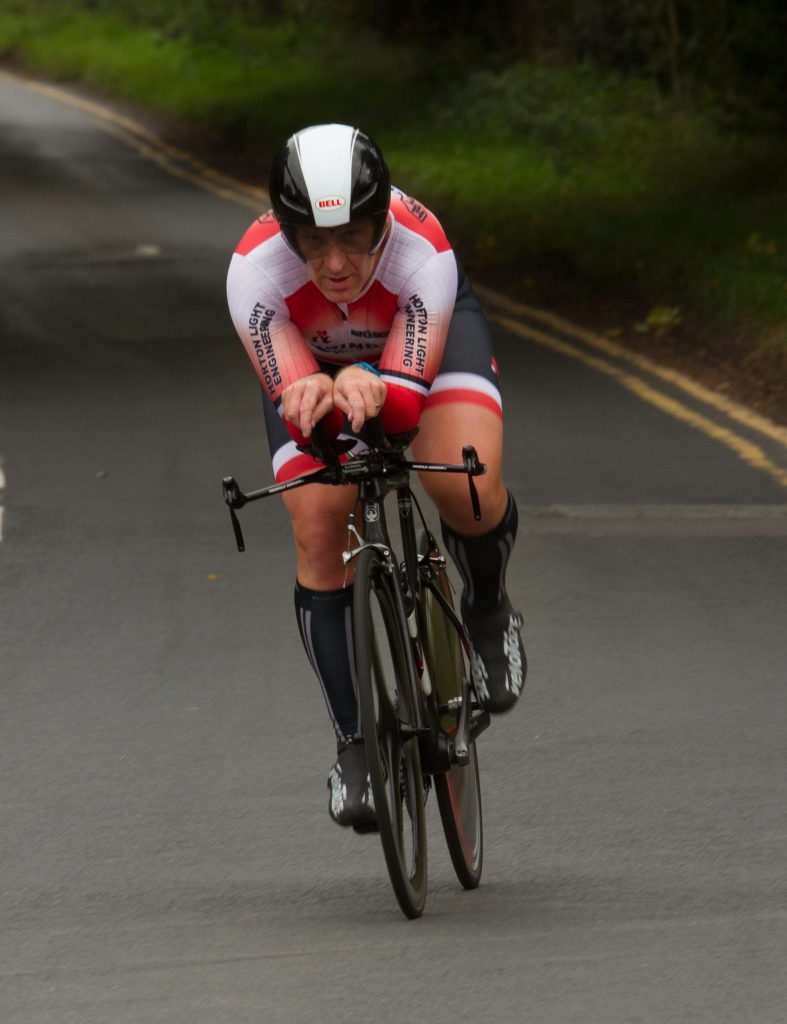 25 Mile 2Up Team Tile Trial.
The last race event organised by Warrington Road Club in the calendar, this is a two rider team time trial where a pair of riders work togetherand ride against the clock on a technical tough course in Cheshire. We accept up to 60 teams on the day and have numerous prizes (overall fastest team, fastest composite team, Vets Standard, ladies team and junior team). Usually held on the last week of September in the race calendar on the J2/9 25 Mile Course, this is often a very popular race to finish off the Time Trial season and often produces some really fast times whilst riders' fitness is at a peak at the end of the season… Pictured are Steve Hankey and Ian Haddock who have recently competed for Warrington Road Club in this event.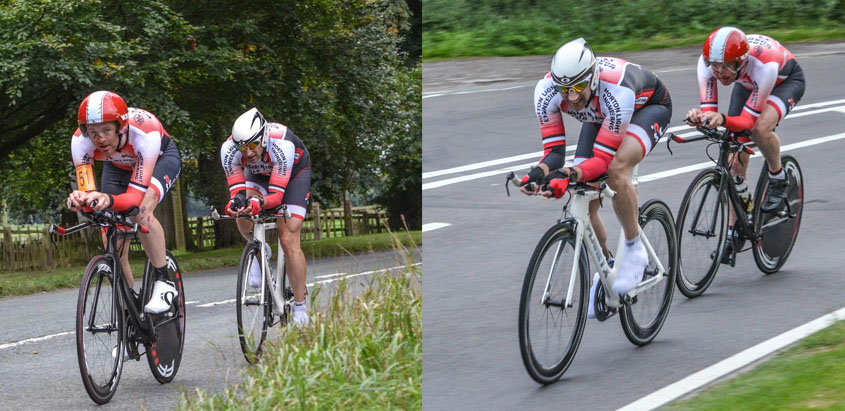 Next Page:
Click the Club badge Below to go back to the Home Page.