The first of four Open Time Trial events that Warrington Road Club organise throughout the season was held on Saturday 28th May on the Tough J4/16 Course on the Cheshire circuit near Jodrell Bank. 96 riders entered the event with only 76 riders completing the course with an official time.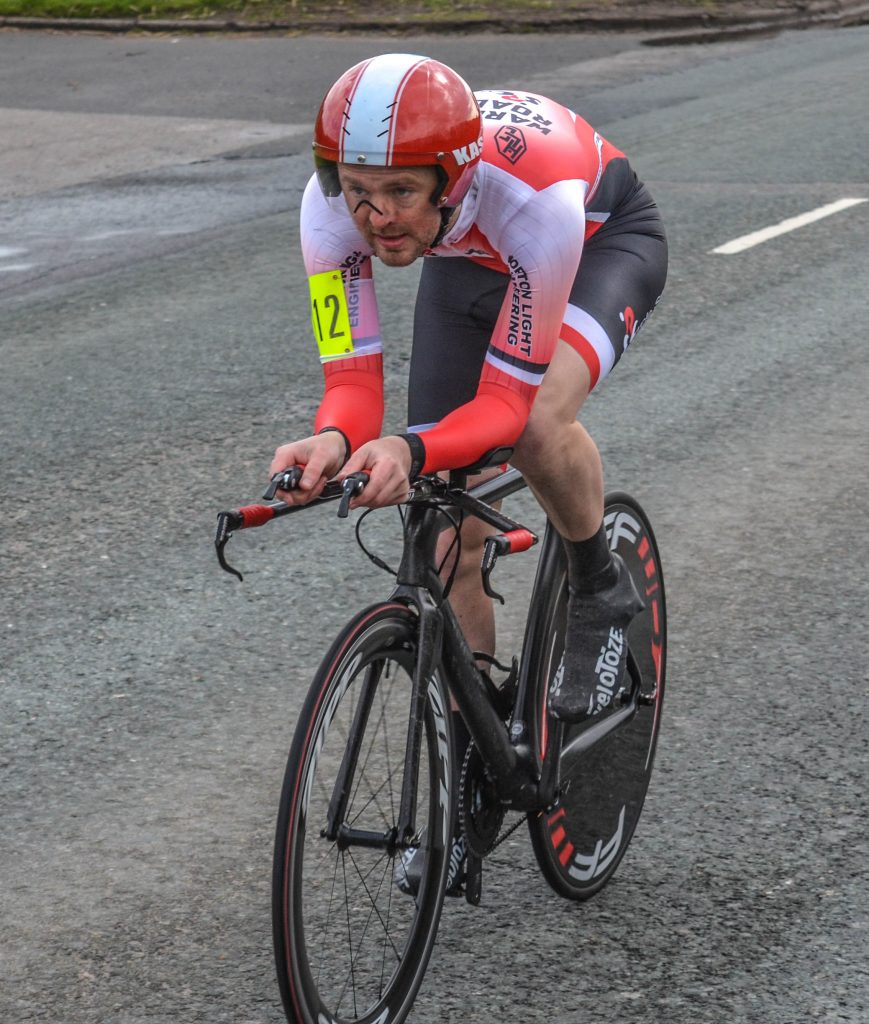 The usual contingent of riders competing for the Manchester District Championship had all turned up plus some additional Vets in the race as the event also incorporated the Veterans Time Trail North West Championship.
The highlight of the day was with 27 Time World Champion Dame Sarah Storey (Team Podium Ambition-Club La Santa) who not only recorded her own PB for this distance, but equalled the women's course record. Paralympian Storey finished with a time of 01:54.40 to equal Julia Shaw's 2009 course record which has stood since 2009. Her time was good enough to give her seventh spot in the men's event leaving most of the field in her wake. Claire Harrison (Vision Racing) took 2nd place in the ladies field with a time of 02:08:47.
The current 100 Mile Time Trial Record Holder Charles Taylor (Team Bottrill) continued this years form and was the fastest rider overall, who finished with an extremely impressive 01:45.55 to take the overall win by nearly three minutes from David Crawley (Velotick), while David Allonby (Springfield Financial) completed the podium with third, only 14 seconds further behind.
Taylor led Team Bottrill to the fastest team prize on the day with the other team riders Elliott Maynard and Jeremy Stone finishing way up the field. Crawley was the pick of the veterans on standard with a plus of 26.51, a minute better than Darren Maironis (Cover Your Car) in second place.
Warrington Road Club were well represented with 4 riders taking part in the event, team leader on the day Steve Hilton, normally a 10 mile and 25 mile specialists competed in his first 50 Mile event and completed the course in 01:57:01 (13th) which was pretty impressive given he had a mechanical round the course and lost the use of his two fastest gears. Ian Haddock continued with his gradual improvement this year with a PB for this distance clocking a time of 01:59:30 (20th), over 3 minutes faster than his previous best. Steve Hankey and Paul McGowan also completed the course finishing 24th and 30th respectively just sneaking over the 2 hour mark.
PICTURE BELOW