Warrington Road Clubs Steve Hilton ended his season in style by smashing the club record for a 30 Mile Time Trial with a time of 1 hour, 1 minute and 16 seconds on the 4th October in the Mercia Road Club 30 Mile Championships.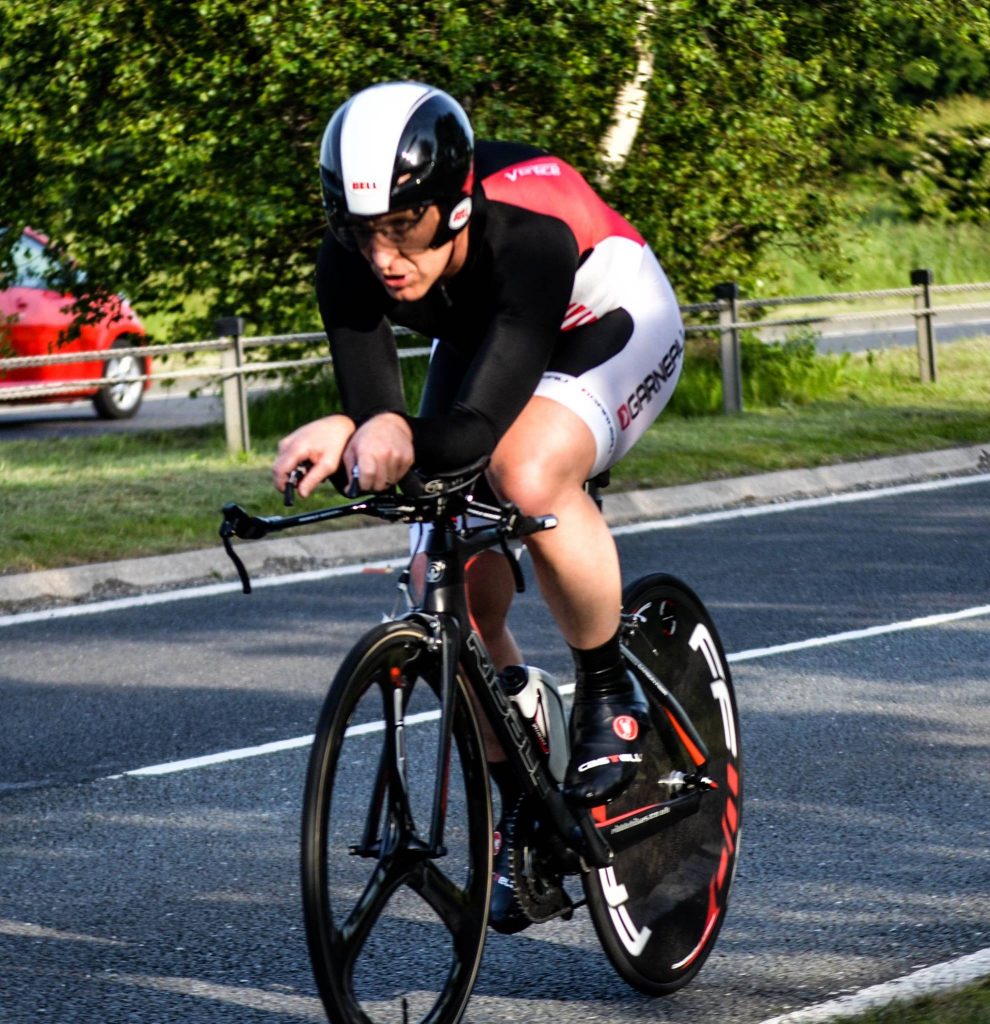 Currently the clubs champion at distances of 10 Mile and 25 Mile, and also the record holder for the 25 mile distance in the Warrington club, Steve's trip to the Midlands Uttoxeter course was well worth the trip.
The 45 year old Vet from Martinscroft competed in the 30 Mile Time Trial with over 80 other top riders from the UK Northern Section of the Cycling Time Trial districts finishing a fantastic 5th place on the day breaking the previous club record by 1 minute and 44 seconds.
Yet even with the impressive at the finish line, Steve found himself frustrated knowing his time would have been faster had he not been held up at the tricky and technical roundabout at halfway point on the course with an untimely build up of traffic. Steve commented after the race " I probably lost around 20 to 30 seconds at that point, which would have could have placed me as high as 3rd over all". This timing would have been true as 3rd place was Paul Flemming of Preston Wheelers who finished only 24 seconds ahead of him on the final time sheet. As Flemming was Steve's minute man, Steve could see Flemming just ahead of him on the road noting "I could see he was only just ahead of me at the turning point and I'm sure I would have been close to catching him."
** This is the full report submitted to the Warrington Guardian.