July sees the annual Ron Spencer Memorial Open 25 Mile Time Trial Event run by Warrington Road Club, which this year also incorporated the Manchester and District Time Trial Association Annual 25 Mile competition as well. This brought over 100 riders from 44 different teams from the North West in an event which has seen current Tour De France riders Ian Stannard and Steve Cummings win in previous years events.
After two years running finishing in 3rd place, Warrington Road Clubs own Steve Hilton who won the day registering a time of 00:54:47 to win the coveted trophy beating Mark Nulty Glossop Kinder Velo into second place on 00:55:05. With this victory, Steve from Martins Croft, Warrington also took fastest Vet, fastest Warrington club rider and was awarded the Fitzroy Trophy as the fastest Manchester& District 25 mile rider .
Fastest Lady on the day was Rebecca Holland from Chester Road Club with a strong time of 01:03:53, just beating Ruth Taylor from Manchester Wheelers who completed the ride with a 01:04:58, fastest Junior on the day was Ross Prescot from Wigan Wheelers who recorded a 01:00:14.
Approximately one minute slower than normal due to the adverse conditions, one of the windiest race days of the year on this course didn't see the end to Warrington Road Clubs success on the day. Paul McGowan (pictured) from Warrington Road Club followed up his win the Vets competition in the Yorkshire Cycling Federation 50 Mile Championships two weeks previous with a 00:59:11. With Warrington rider Ian Haddock completing his ride with 00:59:43 saw Warrington Road Club win the Fastest Team of Three Title beating local rivals Seamons CC and Stone Wheelers CC to 1st place for the Manchester District Tom White Trophy.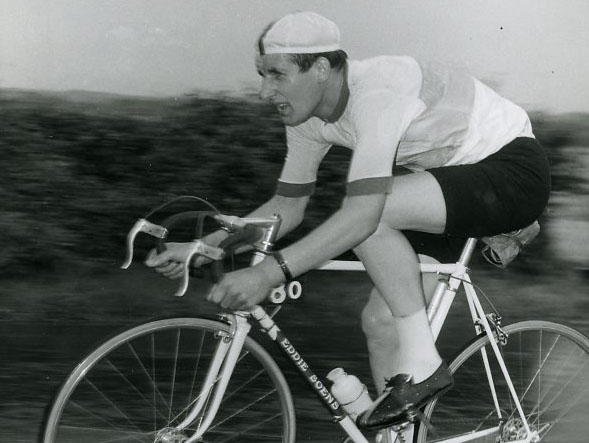 The day was a complete success and saw everyone round the Cheshire course safely and without incident and a fantastic memorial to the late Ron Spencer. Ron joined the club in 1958 and was UK National Time Trial Champion representing Warrington in 1963 and was second that year in the National BBAR Championships. His family still run the Cycling Store on Orford Lane in Warrington and remains one of the cycling clubs sponsors.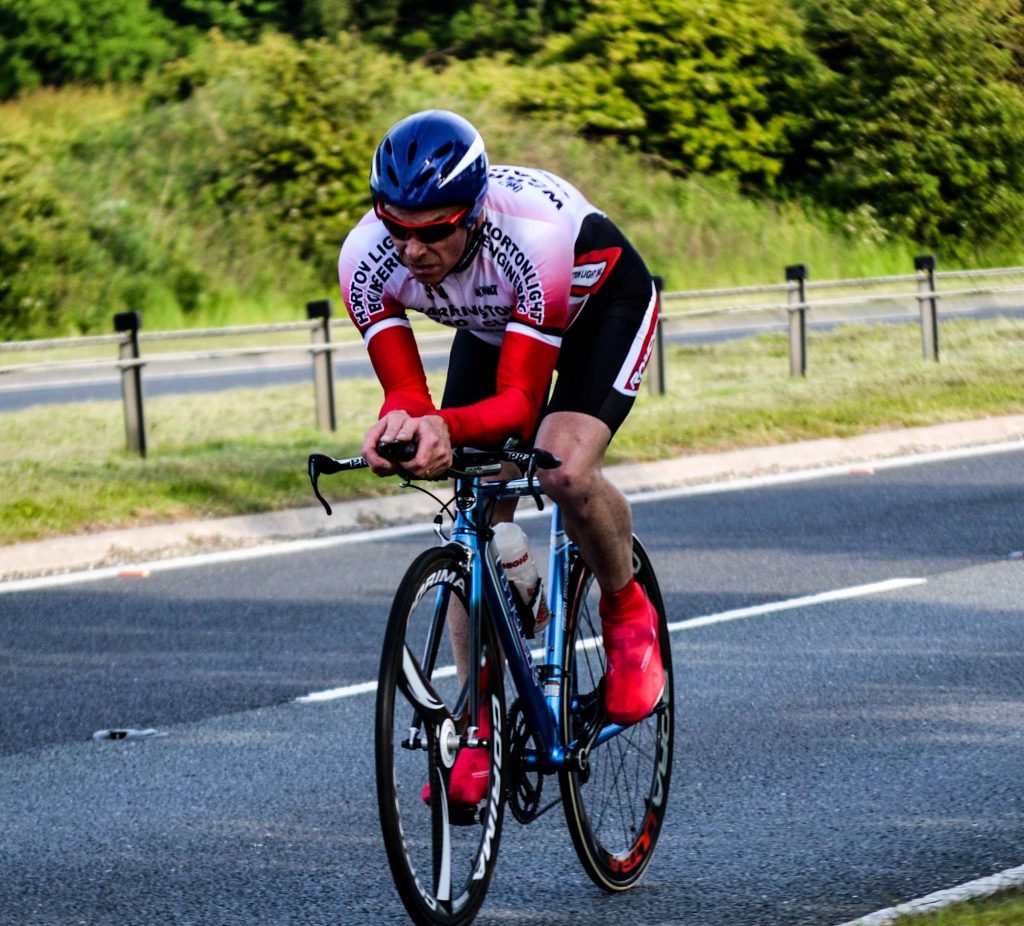 ** This is the full report submitted to The Warrington Guardian.