The racing season well underway and Warrington Road Club riders have started the season well some good places and times to show for a long winter of training. Paul Gibson has started the year on top form after a good track winter season with several top 5 finishes including 3rd at the Cheshire Road Race Series and a 2nd place finish at the Darley Moor Criterium in late March.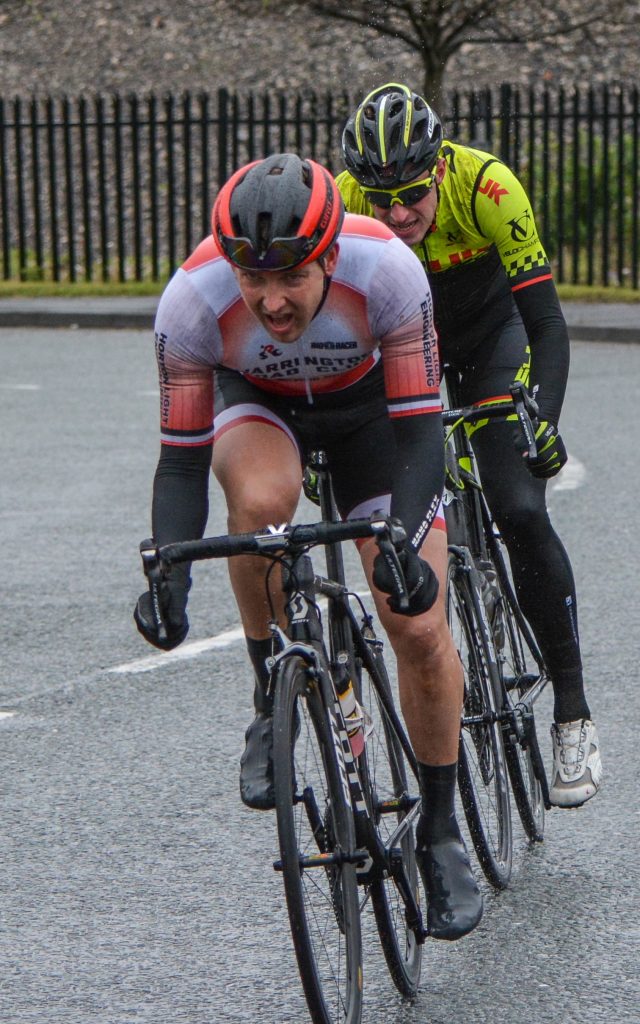 With David Fox also getting a 5th place in an open road race early season and other Vets racing well such as Mike Jones and Phil Bracegirdle, the club is well underway in the Road Race season.
The Time Trials are also underway, Steve Hilton has already impressed going under 20 Minutes with a 19:56 in the V718 Hull Road Club 10 Mile event early April, he'll be looking to improve on that as the year goes on, as will Ian Haddock who recorded a new PB at the Levens L1015 course with a 00:20:52 over the same 10 Mile distance. The start of May provided the riders to target a good time in the Manchester & District 25 Mile Championships, and so they did, all four riders representing the club finishing with a seasons best. David Fox improved on his early season 25 time with a 01:02:02 as did David Wright and Steve Hankey both going under the hour for the first time this season over 25 Miles with 00:59:17 and 00:58:00 respectively. Ian Haddock also knocked 30 seconds off this season's best over the 25 mile with a 00:57:33.
Submitted by Ian Haddock 14th May 2017
** This is the full report submitted to the Warrington Guardian.