Warrington Road Clubs Open Four Up Team Time Trial Event is one of the most popular and sort after events in the Local Time Trial Cycling Calendar which proved to continue this year as thirty one teams from the region entered in this year's competition.
The Time Trial consists of all the teams setting off in three minute intervals working together to race against the clock and the team with the quickest time wins the competition. The course is 25 Miles in distance which covers roads that circumference around Jodrell Bank in Cheshire, each team only has to finish with 3 riders.
Some of the region's best riders and teams at this level return to the annual competition with last year's winners Team Champions Systems/VCUK amongst them along with other race favourites Coveryourcar.com Road Team and Liverpool Phoenix CC. The Warrington Road Club team in the event were represented by individuals who are all from or live in the Warrington district were David Fox, Steve Hankey, Ian Haddock and Paul McGowan.
Warrington Road Clubs team in their own event finished in a strong 13th place out of 31 teams with a time of 56 Minutes and 46 seconds. This calculates that the team travelled at an average speed of 26.6 mph for 25 miles round the undulating Cheshire course.
The eventual winners were time trial specialist Coveryourcar.com Cycling Team beating Liverpool Pheniox in to 1st place by 12 seconds with an impressive time of 53 minutes and 7 seconds. 3rd place were Fibrax Wrexham Road Club who were only 1 second behind 2nd place and just pipping 4th team Onimpex Bioracer for a podium prize. The fastest all Lady's team were Manchester Wheelers with a time of 1 hour, 6 minutes and 4 seconds who just edged passed 2nd place Lady's team Liverpool Phoenix.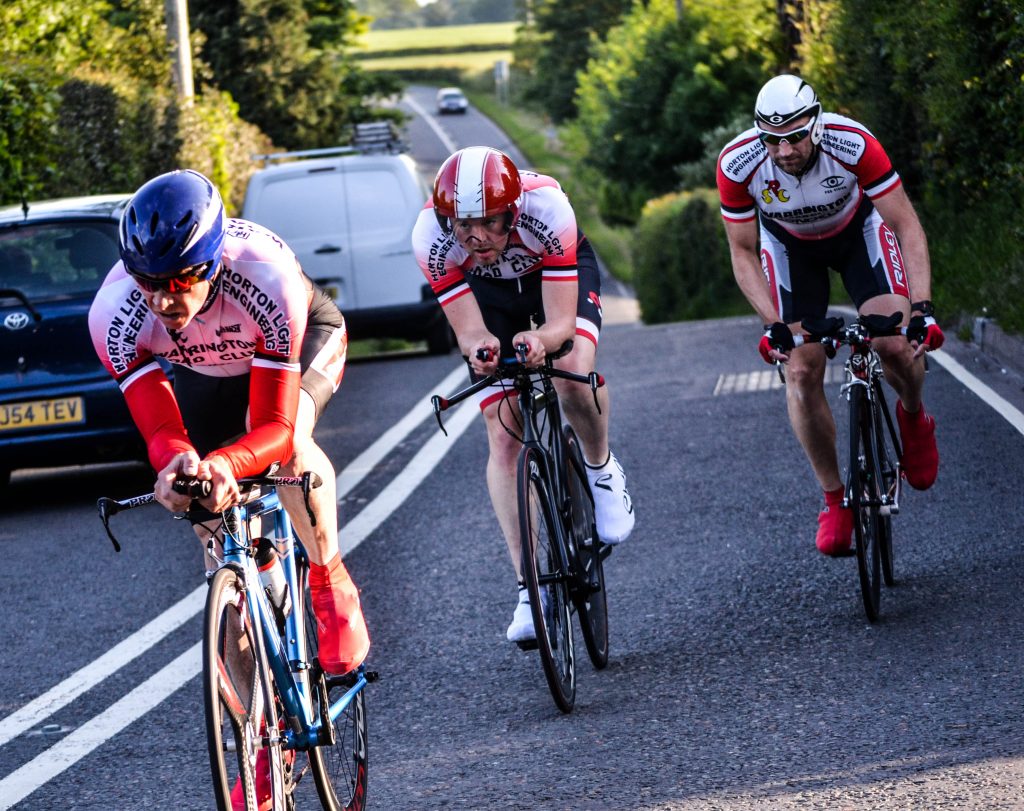 ** This was the full report submitted to the Warrington Guardian.
Submitted by Ian Haddock 21-June 2015