The end of the racing season for cycling comes with Warrington Road Clubs Open 2up Team Time Trial in memory of Johnny Helms who was the Cycling Weekly resident cartoonist from 1946 to 2009 and honorary club member.
The open event brought 23 clubs together with 32 teams competing to win the sort after Helms trophy around the technical 25 mile course around Jodrell Bank in Cheshire. The teams had a healthy mix of seniors, vets, men, ladies and juniors to make the competition for Fastest Team, Fastest Vets on Standard and Fastest Team with a Lady all the more healthy.
Clear favourites and the two strongest riders by some distance were Fibrax Wrexham Road Clubs David Crawley and David Williams who completed the course with an impressive 51 minutes and 28 seconds. They were a clear 2 minutes and 1 second ahead of the 2nd place Vets Standard Winners, John Morgan and Paul Flemming from Preston Wheelers. 3rd place went to John Stell and Nigel Clementson from Ribble Valley and Wigan Wheelers respectively who arrived over the finish line 3 minutes 27 seconds behind the Fibrax Wrexham pair.
Warrington Road Club were represented by Ian Haddock and Steve Hankey who finished a very respectable 7th place out of 32 teams, they finished the course with a time of 56 minutes 10 seconds which was a seasons best for them on the Cheshire course this year.
Faster team with a lady were Team Swifts Alex Smethurst and Tim Humprhies with a time of 59 minutes and 21 seconds. They beat Heather and Fred Bamford from Racing Chance Foundation and Stretford Wheelers to 2nd by only 1 minute and 22 seconds.
Ladies Rebecca Holland and Gina Riley of Chester RC and Team 22 finished 3rd in this event and an impressive 14th place in the field over all, they were the only all ladies team in the event beating over half the field with a great time of 1 hour, 1 minute and 8 seconds.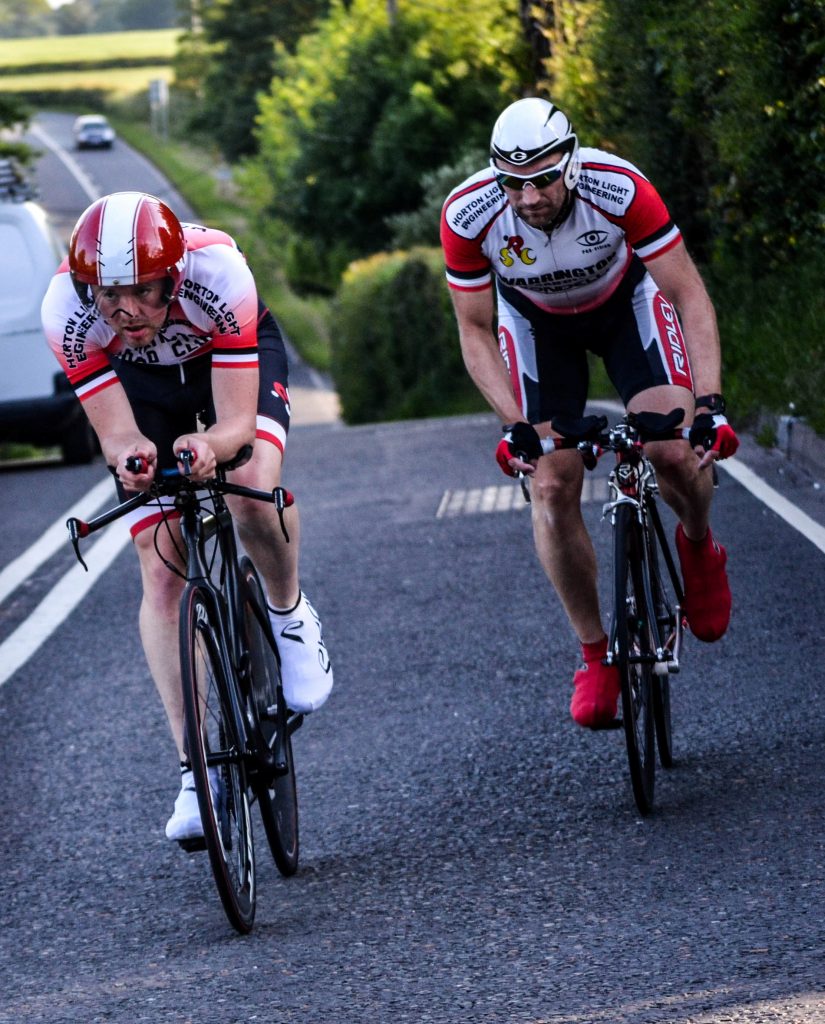 ** This is the full report submitted to The Warrington Guardian.