Yorkshire Grande Departe – Tour De France 2014
For 2 days in July 'Ows thee doin became Bonjour, reet chuffed became Je suis tres exict e', Yorkshire was painted yellow, green and polka dot red and white and some of the Warrington Road Club lads where there to witness the greatest Grande Departe ever.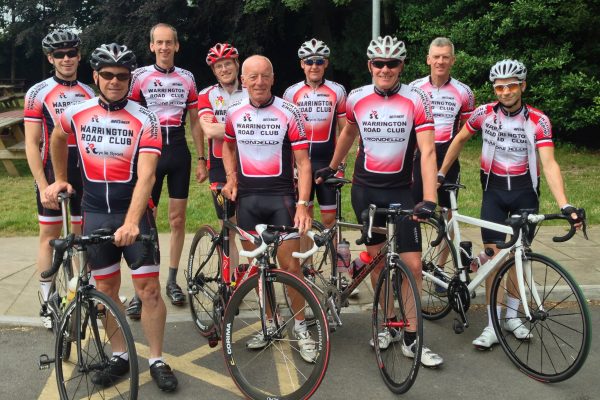 The scale of the event was awe inspiring and the sheer size of the crowd was incredible.
Our 9 man team comprised Trevor Horton, Ian Ralphs, Chris Dixon, Simon Rigby, Joe Bennett, Paul Mcgowan, Mike Jones, Dave Fox and Carl Johnston joined by Gareth Hinde and John Payne from Leigh Premier.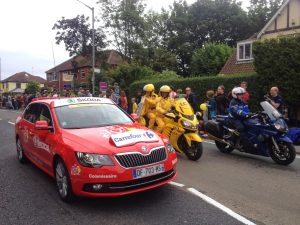 We all met up on Friday – the day before the Grande Departe, at York YHA and were blessed with some good weather and brimming with excitement we all headed off for a pre TDF ride up to Helmsley – a typical North Yorkshire market town with a very traditional market square surrounded by café's, pubs and local shops.
The ride almost turned into disaster for Joe early on when his front hub cracked in half. Luckily Joe's handling skills shone through and he kept things shiny side up. Unfortunately it was ride over and early taxi back to York for him.
In true Warrington Road Club tradition, the rest of us left him waiting for a cab and carried on over the Hawarden Hills before a café stop in Helmsley.
A spirited ride followed lunch before a second café stop at Castle Howard – one of the finest stately homes in the country and certainly a notch up on our usual haunts.
Simon then stomped on the pedals and set the pace home for York – which was only 8 miles away, but of course we didn't go that way….. 20 miles later….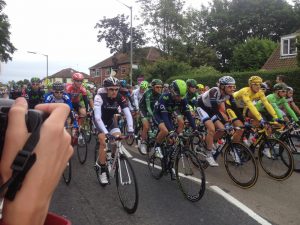 Friday night was rounded off with a meal at the YHA followed by a couple of beers in York for some. Others had considerably more!
Saturday!! Grande Departe day and we awoke to rain. But with anticipation un diminished off we set for Ripon to watch the day unfold on the big screen at the Racecourse and thankfully the weather turned to sunshine. We met up with Alan Ottiwell and Free entry for bikes provided grandstand seats and the delights of Phil Liggett and Paul Sherwen –some even hunted down a beer tent.
Coverage was great as we watched the tour leave Leeds, officially sent off by the Duke and Duchess of Cambridge, followed by Jens Voigt's early attack along with Nicola Edet of Cofidis and fellow Frenchman Benoit Jarrier. The 3 worked together until the first Prime when Jens launched his solo attack and managed to stay away over Buttertubs and Grinton Moor before it all came back together.
At this point some of the lads had gone into Ripon itself to watch the race go past, 4 of us rode up to a roundabout a couple of miles away to soak up the atmosphere – even at a bypass junction the crowds were huge!
It was great to see the race fly past – literally at 60 KPH at this point the peloton was more or less all together with Lotto driving hard on the front. Chris Horner was swinging amongst the cars and Cancellara had dropped back.
With 20K to go we headed back to watch the run in on the big screen ending with a win for Kittel and disaster for Mark Cavendish who crashed out with a dislocated shoulder. That's Cav though, either win or crash out trying – no point in coming second.
The real stars though had to be the estimated 1 million who turned out to watch the stage – 10000 people on Buttertubs alone! Incredible atmosphere.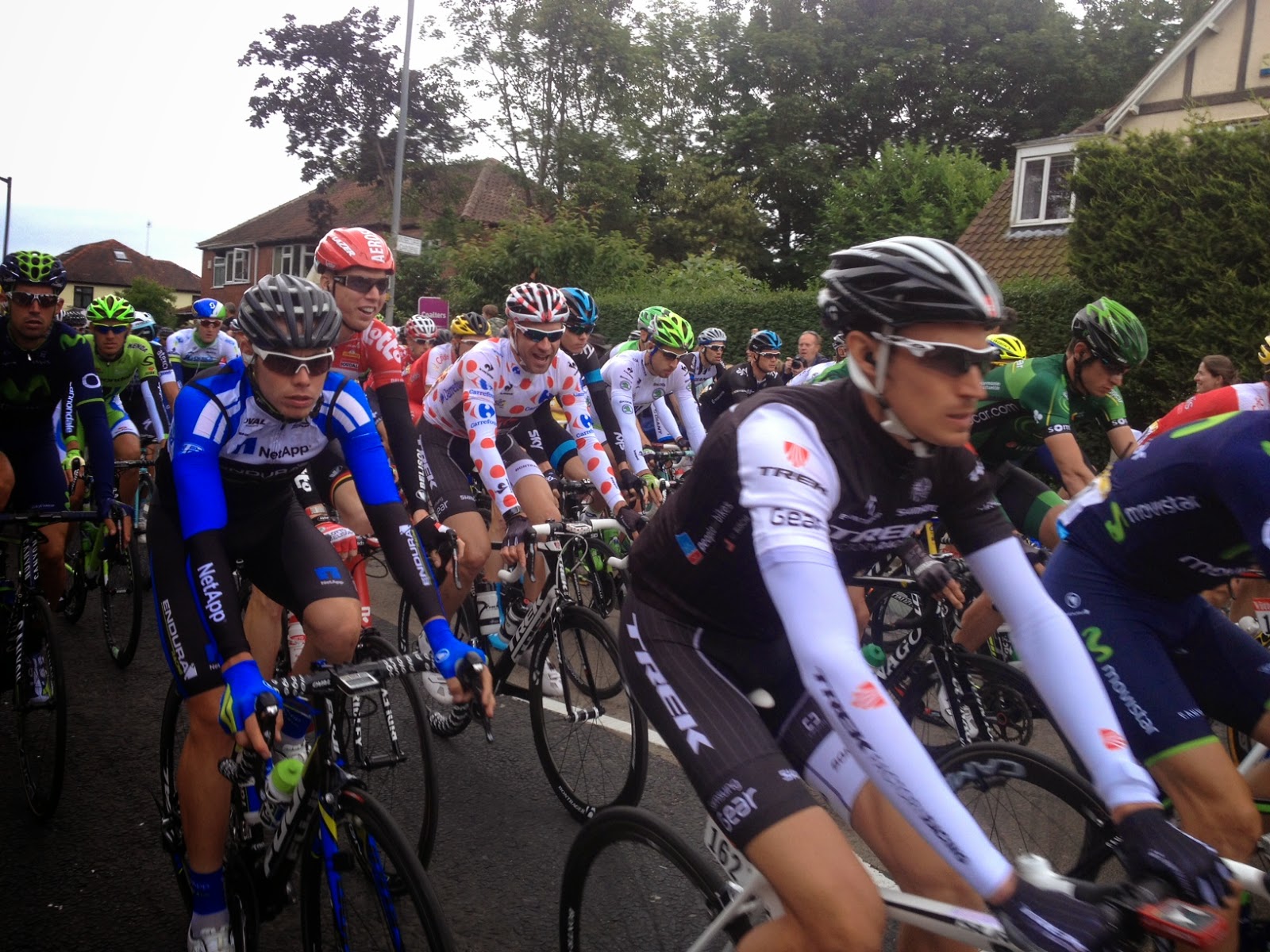 Alan Ottiwell then joined us for the ride back to York and got straight on the front and towed us home.
Sunday morning saw the race leave from York and the route took the riders past the entrance to our hostel before the start proper a couple of KM's down the road. It was great to see the riders in procession going past but the staggering thing was how many vehicles are involved – motorbikes, team cars, officials cars, press, sponsors, catering, drinks suppliers etc etc. It seemed endless and amazing how it all goes together day after day.
Anyway today saw the riders tackle the joys of Blubberhouses, Oxenhope and Holme moss before finishing in Sheffield. Vincenzo Nibali escaped with about 2Km to go and claimed his first Tour de France sage win and also took Yellow.
Will this turn out to be the decisive stage???
Many thanks to Carl Johnson for organising trip !