Yorkshire Grande Departe – Tour De France 2014
For 2 days in July 'Ows thee doin became Bonjour, reet chuffed became Je suis tres exict e', Yorkshire was painted yellow, green and polka dot red and white and some of the Warrington Road Club lads where there to witness the greatest Grande Departe ever.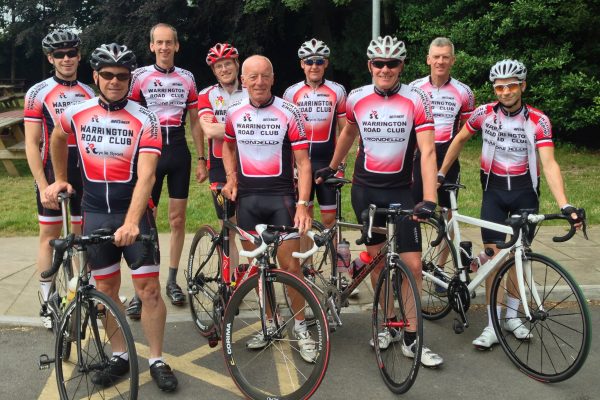 The scale of the event was awe inspiring and the sheer size of the crowd was incredible.
Our 9 man team comprised Trevor Horton, Ian Ralphs, Chris Dixon, Simon Rigby, Joe Bennett, Paul Mcgowan, Mike Jones, Dave Fox and Carl Johnston joined by Gareth Hinde and John Payne from Leigh Premier.